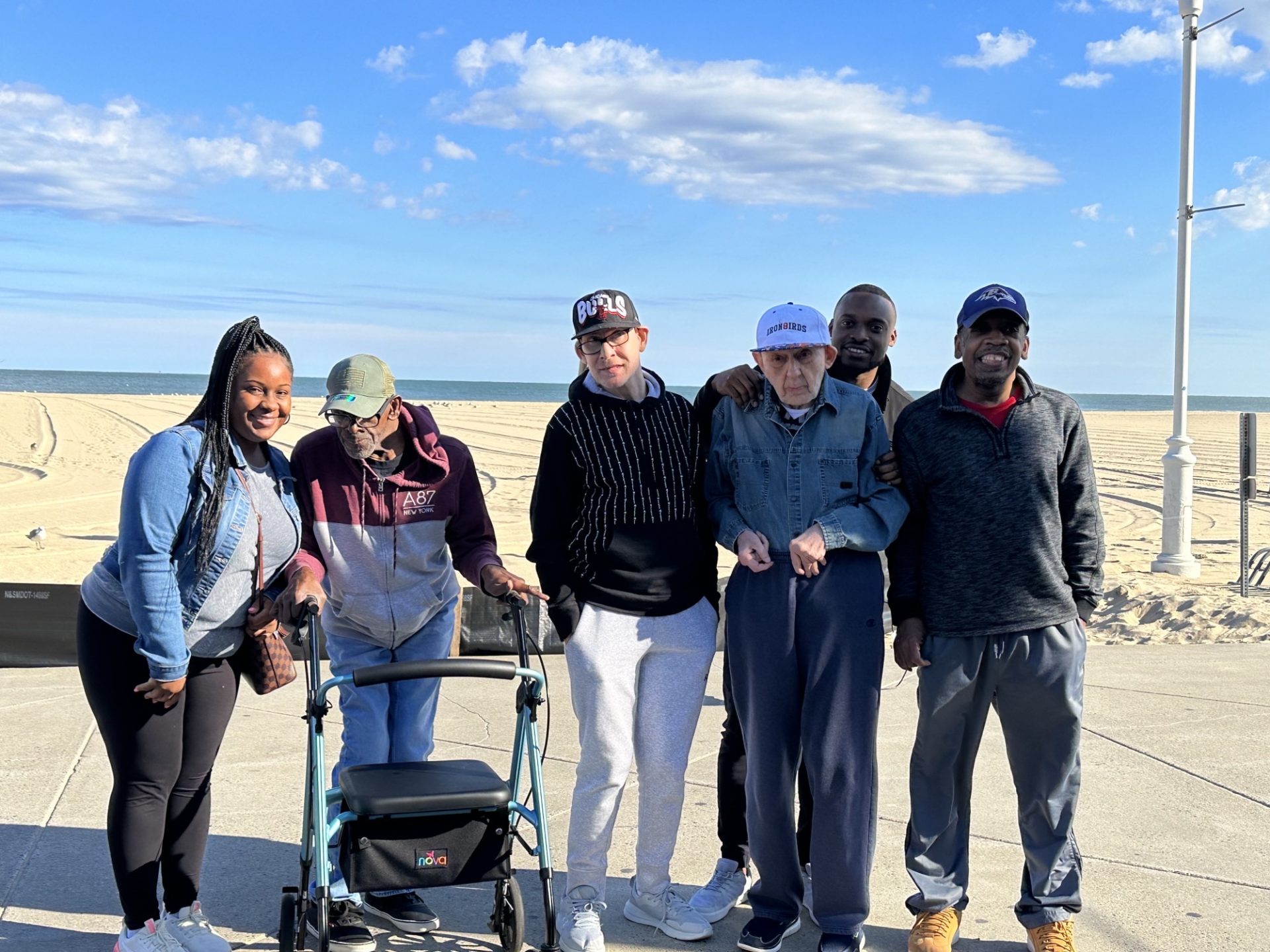 The Many Benefits of Becoming a Direct Support Professional
What is a Direct Support Professional (DSP)? That's a question we often get asked when we are out at recruitment fairs, colleges and universities and hiring events. In short, A DSP is someone who supports people with disabilities in helping them to build their independence and become a fully integrated, valued members of society. Recently, Richcroft published a short video titled "Making a Difference from Day One," with the goal of giving people a glimpse into a day in the life of a DSP and some of the reasons to consider becoming a Direct Support Professional. https://youtu.be/AwPSpgd0B0g There are many reasons people choose this as a career, and we've outlined a few more of them below.
A career that makes a difference
Studies show that less than half of all people report feeling satisfied with their job. Workers in jobs that lack purpose, don't have an upward career trajectory, and those who feel unappreciated by their managers ranks their roles lowest in terms of quality. One study also found that regardless of income level, people prioritized having a sense of purpose in their work.
At Richcroft, we work hard to create a culture where everyone not only feels a deep sense of purpose in their work, but that they also feel valued, appreciated and heard. Following one of our recent bi-annual Town Hall Meetings, one of our DSPs commented to a member of management staff, "Thank you for constantly ensuring that DSPs are treated fairly. I am personally happy to be a part of this wonderful company. You guys make working here worth it." Another DSP stated, "Thank you so much for always being so generous, genuine and caring about the work that staff do. I feel appreciated and seen. Thank you again!!"
Part of the Richcroft difference is the experience of being a part of a supported and valued team. Our administrators know that when our staff are happy and well taken care of, our supported individuals are happy and well taken care of, and this is how we conduct business each and every day here at Richcroft.
To read more staff testimonials please visit https://www.richcroft.org/what-we-do/the-richcroft-experience-copy/
You see the results of your work
One of the most important aspects of being a DSP is not to do everything for a supported individual, but rather to encourage, assist and guide them along the unique path they have chosen for themselves. Each individual has a different set of goals and dreams, and for DSPs, the pride often comes in seeing the small achievements that are part of a bigger picture.
In our video, you will hear from Emma, a DSP in our Personal Supports Program, who works with Keri, an individual we have supported for many years. "To think about where Keri was nine years ago, versus where she is now, it's amazing. I've always tried to encourage her to use sentences – before she would just point and say what she wanted, now you can have a conversation with her. Growth like that, it's just fantastic to see."
You will be inspired
Working as a DSP provides you with the opportunity to be able to be a part of an individual's milestones, share in their achievements, and assist in exposing them to new opportunities that helps build their ideal life. The close bond that is often formed between a DSP and their supported individuals/s is one of the most fulfilling aspect of the job. "I think what really makes this job special for me is knowing I've made my client's life better because of the support I give them. Being Danny and Maria's caregiver has been one of the great joys of my life," says Mthunzi, a long time staff member and Residential Supervisor for Richcroft.
Have fun at work!
One of the most enchanting aspects of being a DSP is all the experiences. DSPs support individuals in just about every hobby and leisure activity imaginable, from taking in plays and musicals, to major league baseball games, trips to the spa and shopping, even on vacation. Its heartwarming to watch individuals enjoy these experiences and DSPs get the experience right along side them, all while providing a valuable service and companionship! But according to Laquan, just helping them navigate everyday life that is the most meaningful part of every day.
Many unique benefits and opportunities for growth
Flexible hours In most cases your hours are very flexible – you can work as much or a little as you wish. Would you like to work every other weekend to make some extra cash? Would you prefer to work two or three doubles in a row and then have off for the rest of the week? Need study time for an exam and want to do an awake overnight shift? At Richcroft, we work with each staff member to find the schedule that works best for their unique situation.
Casual atmosphere and attire It is not necessary to dress up for this job, in fact, an informal style works best. You will be much better equipped to handle the variety of activities and tasks that are part of the day.
Continuing education opportunities Richcroft offers a variety of training and continuing education opportunities including the National Association of Direct Support Professionals – E Badge Academy. This nationally recognized certification program gives DSPs the opportunity to demonstrate their skill set, highlight professional achievements and showcase the value they bring their employer. At Richcroft, any DSP who completed DSP I will receive a $1,000 bonus.
On demand pay Richcroft offers all employees early access to their money with Dayforce Wallet. Have all or some of your paycheck deposited right to a Dayforce Prepaid Mastercard. Dayforce Wallet offers advance pay at no cost. Given the tough economic times, we are proud to be able to offer employees something to make their lives a little easier.
Making a Difference from Day One – A Day in the Life of a DSP
View our current openings and apply today!