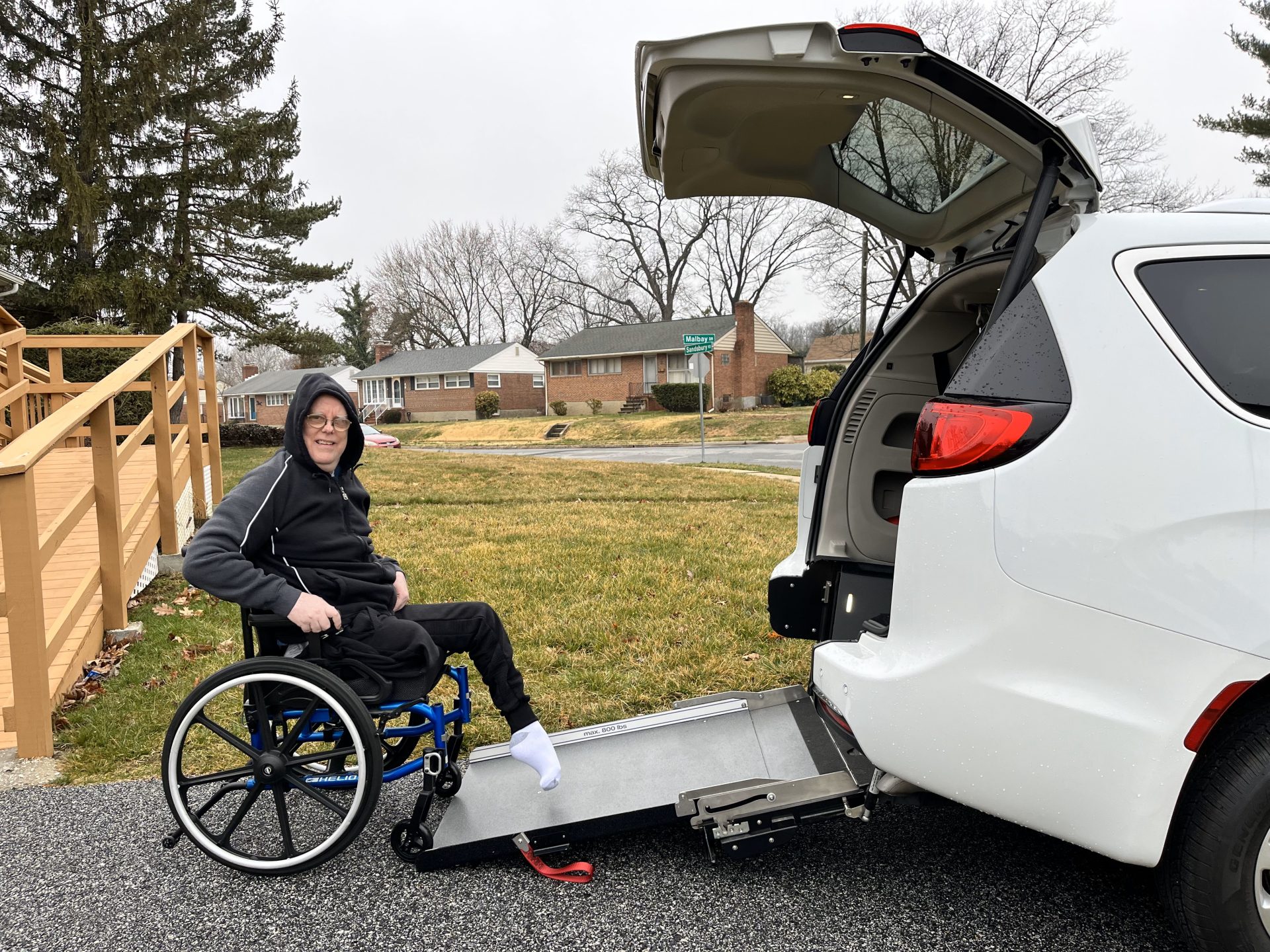 Growing CDS Program Receives Vehicle Grant from MileOneCares and Middendorf Foundations
In February, Richcroft received $42,000 in grants from two foundations to help fund the purchase of a wheelchair vehicle for our new CDS Day Program at Richcroft. MileOneCares, the recently launched philanthropic program of the Towson-based MileOne Autogroup, teamed up with the Middendorf Foundation to help support the needs of the rapidly growing Day Program here at Richcroft.
The focus of MileOneCares' philanthropic outreach includes strengthening our communities through improving access to safe transportation. Much of their work centers around providing cars, transportation services and even car seats to individuals in need. The group also recently supported the purchase of an ambulance for a local volunteer fire company.
Amanda Kodek, the Chief Giving Officer for MileOne Autogroup says, "At Heritage, part of MileOne Autogroup, we believe that transportation is transformational. We are proud to support non-profits in our community who are making an impact in people's lives through out philanthropic program, MileOneCares. MileOneCares is excited to provide Richcroft with funding to purchase a van so they can expand their programming and provide safe and relable transportation to their clients."
According to Rachel Kollasch, Richcroft's Director of Day Services, the matching grants from MileOneCares and The Middendorf Foundations were used to purchase a state-of-the-art wheelchair accessible minivan to add to Richcroft's growing fleet. Rachel tells us that prior to starting services at Richcroft, Alan was confined to his home for the majority of each day. Now, he is actively engaged in the community and participates in a variety of activities each day. Among his favorite activities are meeting up with a group of friends to attend the senior center in Towson and joining the special needs community at Mt. Zion Church in Bel Air. "Lives have been transformed by having access to transportation through this program," says Rachel. "We are so incredibly grateful to MileOne and The Middendorf Foundation for this incredible support."