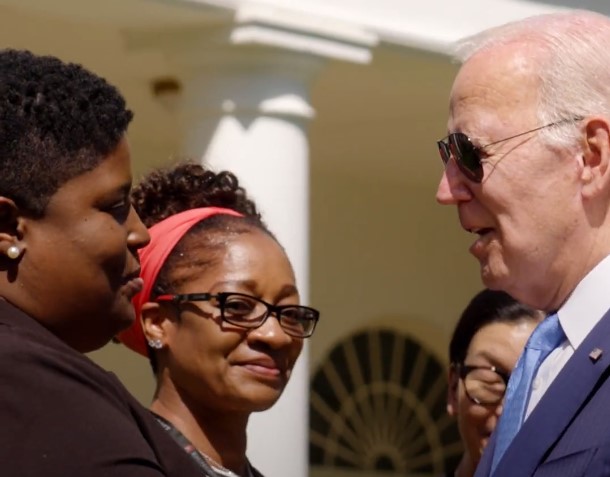 Richcroft Ambassador Oladayo Solanke Meets with President Biden
On April 18, President Biden introduced a new set of Executive Orders to enhance job quality for direct support professionals and long-term care workers across the country. We were incredibly proud to have been invited by the National Alliance for Direct Support Professionals and the White House to send an ambassador from Richcroft to witness the signing of these historic actions.
Oladayo "Dayo" Solanke, was selected to meet with President Biden, who is taking action to support the legions of hard-working DSPs across the country, and in turn, improve the care of indivdiuals with disabilties and their families. Oladayo is a recent graduate of Richcroft's NADSP E-Badge academy and was able to meet NADSP President & CEO Joseph Macbeth, who was also on hand for the signing. We are busting with pride and thrilled for what this means for our team and those we serve. Thank you Oladayo, for representing Richroft and DSPs all across our nation.
Read the entire brief here.