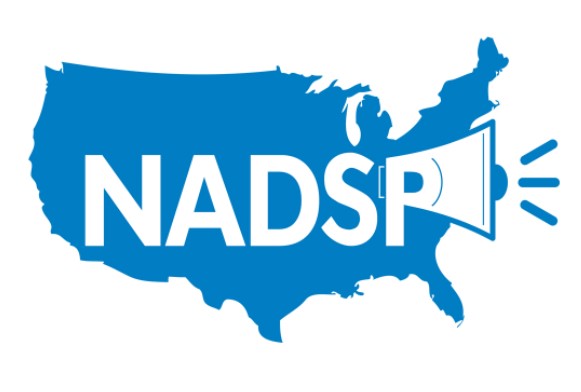 NADSP Advocacy Symposium: Amplifying the Voices of DSPs
We can't say it enough: we love and appreciate our Direct Support Professionals (DSPs)! From the bottom of our hearts, we know that Richcroft wouldn't be the strong organization it is today without the tireless support, determination, and patience of our DSPs. This is why, when the National Alliance for Direct Support Professionals (NADSP) held its first-ever national advocacy event earlier this year, to bring the DSP perspective to the forefront of Congress,  we were proud to participate in the event along with several of our DSPs.
The NADSP is a member organization whose purpose is to "elevate the status of direct support professionals by improving practice standards, promoting system reform, and advancing their knowledge, skills, and values." NADSP truly understands the importance of the work that DSPs provide and works to help them to further their careers and advocate for their needs. This is why NADSP not only provides accredited educational courses but also seeks to improve upon the skills being developed by encouraging ongoing workshops and training programs, such as the NADSP Code of Ethics, Informed Decision Making, and Understanding and Implementing Career Ladders.
The NADSP Advocacy Symposium sought, "to bring the direct support professional perspective to the forefront of Congress and the Administration during a time of unprecedented workforce challenges." Supporting human service providers is essential to the well-being of supported populations and communities, and as a member of the National Alliance of DSPs, Richcroft and our staff were eager to attend.
The pandemic was hard on everyone, but especially on vulnerable communities. During the most trying of times, DSPs were steadfast in their commitment to the individuals they support and were unwavering in their care and compassion. One of the DSPs in attendance at the symposium was Richcroft's own Monique Cross.
Monique, who has been with Richcroft since 2014, participated in a forum alongside US Senator Chris Van Hollen.  Monique is a Residential Supervisor and stellar DSP who has been praised by the families of the individuals she supports for going above and beyond the call of duty during the pandemic. The mother of one of our residential participants recently told us "Monique has gone out of her way to get to know Gracie. She came out to talk with us on her own time, to learn about Grace and has since been on the same page as the family with regards to Grace's behavior issues and strategies, diet, nutrition, medical appts, etc. My daughter gave her the greatest compliment when she said 'Monique and I are like one head, two bodies.' And while she is very good and very loving, she treats Grace in a way that encourages her independence – something that is very important to us. When Grace was home, during the winter break, Grace was participating in a virtual book club at JCS. Grace missed Monique, so Monique bought the book and would read with her on Saturdays when she was off work, just because she knew it was important to Grace." According to Grace's mom, Christine, "I can tell all the staff at Richcroft are not just people doing a job, they truly love and care about Grace." 
Both the NADSP and Richcroft recognize the critical importance of lifting the voices of DSPs, like Monique's, to federal policymakers, so that public policy can be informed by the people who are on the front lines of supporting individuals with disabilities. Monique's story shows just how much compassion and effort goes into being a DSP every day.  Advocacy organizations such as the NADSP are making a huge impact on not only the lives of the individuals we serve, but their staff as well. We at Richcroft are proud to be a member of the National Alliance of Direct Support Professionals and support their cause and their efforts. 
If you'd like to find out more about NADSP, click here. If you'd like to get involved and become a DSP, or even show your support for the work that DSPs do, reach out to us at Richcroft and we'd be happy to guide the way.