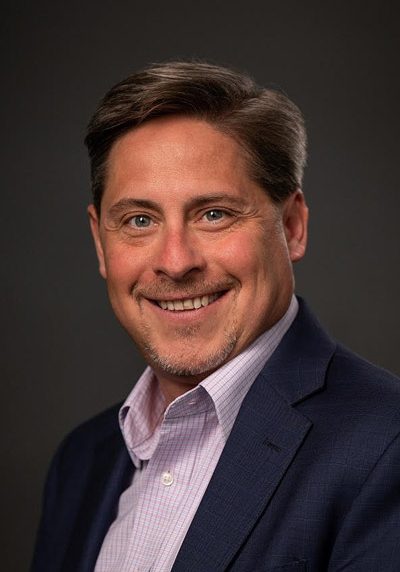 The Daily Record Honors Kevin Drumheller
Each year, The Daily Record honors local CEOs who use their talents to inspire those around them. This year, Richcroft's own CEO, Kevin Drumheller, was recognized as a Most Admired CEO, and the staff and board of Richcroft couldn't agree more. Kevin's philosophy of servant leadership does so much for Richcroft, ensuring that supported individuals and staff alike are treated with the utmost respect, compassion and encouragement. In this month's blog, we sat down with Kevin and found out what motivates him, where he sees Richcroft going, and why support from our local community is essential to spreading awareness of the issues impacting those with disabilities. 
The Daily Record's Most Admired CEOs List honors CEOs throughout Maryland. Congratulations, Kevin! How does it feel to be honored? 
I am very humbled by this honor, but it is more reflective of the work of the entire leadership team and the culture that we have created at Richcroft. Two years ago, we purposely changed the mission statement to demonstrate not only how we should provide the greatest experiences for the people we support, but also for the staff that provide the support day in and day out. 
How did you become the CEO of Richcroft and how has it changed you? 
I started as a DSP 33 years ago, working with at-risk children and adolescents and I've never forgotten how much it meant to me to have my opinions heard and respected. Since then, I've been a supervisor, director, COO, and finally CEO. I have always worked in the nonprofit industry and I have always believed in the concept of servant leadership: we are only as successful as the people we supervise and support. 
As a CEO, what have been your greatest achievements so far? 
I became CEO in April 2020 — right when the pandemic hit. My first responsibility was identifying the needs of my staff and ensuring they had everything they needed to keep them safe and healthy. The second challenge was overcoming the barrier of isolation for the folks we support. Programs and activities were shut down, and unfortunately, the spread and severity of COVID restricted visitation from families. This was new territory, and we were all trying to figure it out. Fortunately, I was able to secure additional technology for all our homes, allowing the folks we support a way to connect to family and friends. 
This need led to the beginning of the Hello, It's Me app, which will be available in January 2023. This app will allow individuals with I/DD to connect with others throughout the country, make new friends, start new relationships, learn new skills, and be part of a larger community. 
As a CEO, what does it mean to turn up for your community? 
I think turning up for our community means being part of it and making it better. Our new and growing meaningful day program does just that — our team members work with the people we support to find events, activities, and opportunities in the community that have meaning. Our staff and the folks we support find time to volunteer and give back as well. We look forward to growing this program and enjoying more experiences in the coming year.
How does a CEO show that they value their staff? 
It is important for everyone to feel valued, heard, and part of something important. I am constantly looking to our team members for feedback, even throughout their onboarding. Additionally, I have town hall meetings where I'm able to connect with staff from the organization to hear how things are going, i.e. what's working, and where can we improve. Lastly, we also have annual staff satisfaction surveys. These surveys have led to multiple new initiatives around building a positive workplace culture. I'm also extra proud of the fact that we've been able to increase our starting wage by 35% in the past two years.
Going forward, what do you want to achieve in the next few years as CEO? 
Moving forward, I hope to build on our current initiatives. We are celebrating 40 years of support in 2023, and are having an incredible event to celebrate it. The proceeds from that event will be used to expand our meaningful day services so that we can support more folks who are looking to have experiences centered around their likes, wants, and interests. Lastly, we are very excited that the Hello, It's Me app will be launching in February, 2023. 
Is there anything you would want your supporters to know about the work you do? 
There are many misconceptions about people with disabilities, starting with the word disability. It is much more important to focus on abilities, and what people can do rather than what they can't. The people we serve are just like everyone else — they go to school, get married, go to work, grocery shop, laugh, cry, vote, dream, and pay taxes. They don't want to be treated differently because they have a disability, and they don't like to be called courageous simply because of a diagnosis. Having a disability requires adapting to a lifestyle, and Richcroft is here to support people in doing just that.
Each and every one of us can advocate and help eliminate the barriers people with disabilities face. Simple things, like helping children understand disabilities and the people who have them, speaking up when you hear negative words and phrases being used, advocating for a barrier-free environment at community events, and hiring qualified people with disabilities whenever possible are just some of the ways we can ALL help to create a more inclusive society. We have made tremendous progress, but there is a lot of work left to be done.