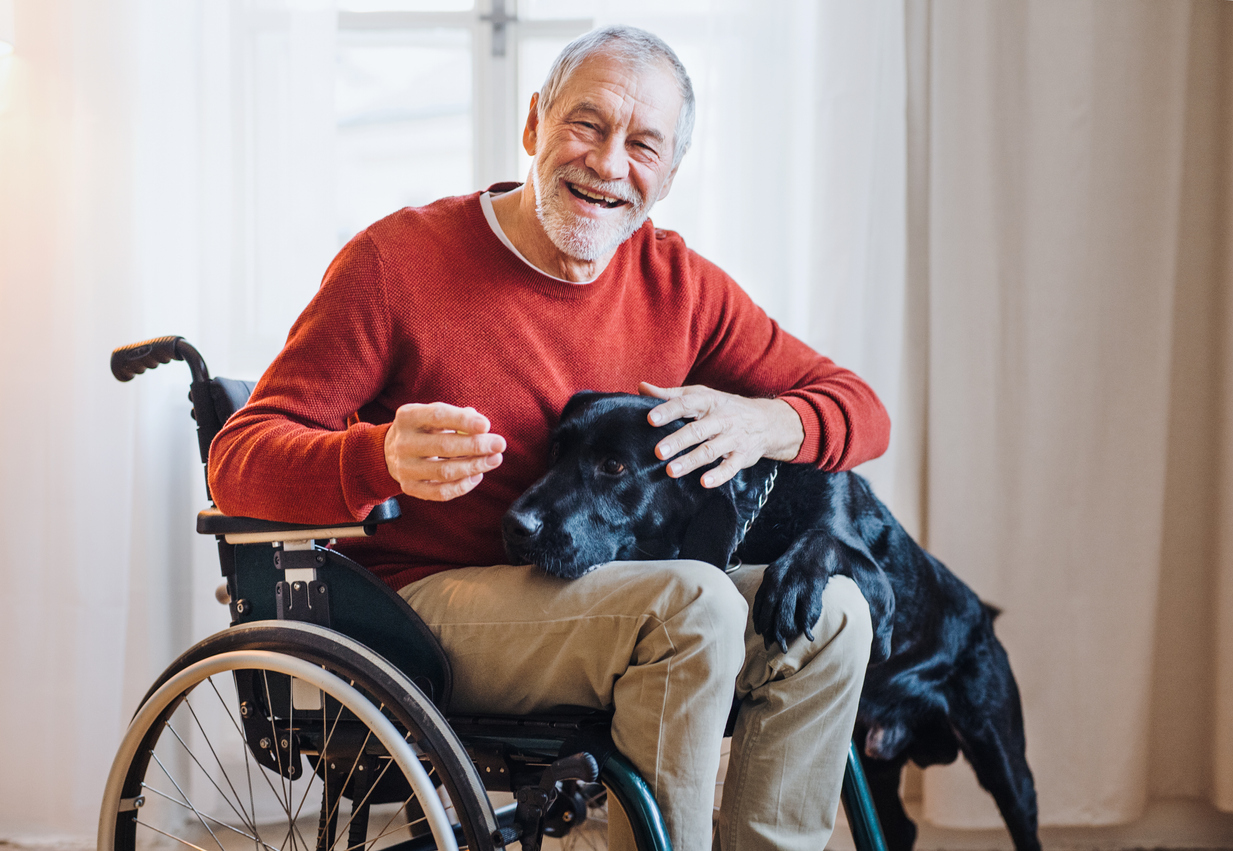 There's No Place Like Home
"The ache for home lives in all of us, the safe place where we can go as we are and not be questioned."
Maya Angelou
To feel safe at home. To feel accepted. To feel independent. To feel supported. These are the criteria for those living with intellectual and developmental disabilities (IDD). Richcroft runs more than 50 residences across Central Maryland that provide a wide variety of living options for people with a diverse range of intellectual and developmental disabilities, giving them a place to call home.
According to the American Association on Intellectual and Developmental Disabilities (AAIDD), "Intellectual Disability (ID) is a lifelong condition where significant limitations in both intellectual functioning and adaptive behavior emerge … before adulthood.
Developmental Disabilities (DD) are a group of lifelong conditions that emerge during the developmental period and result in some level of functional limitation in learning, language, communication, cognition, behavior, socialization, or mobility. The most common DD conditions are intellectual disability, Down syndrome, autism, cerebral palsy, spina bifida, fetal alcohol syndrome, and fragile X syndrome."
We all deserve the freedom to choose the type of home that fits our needs and makes us happy, and people with IDD and their caregivers take a number of factors into consideration when choosing the best housing option:
Do they thrive better living independently or in a group home?
What level of assistance do they need: help with daily living tasks, taking medication, or making meals?
Do they need a home with ramps, wider doorways, or other universal design features?
Will they want a home that is close to public transportation, fostering mobility and independence?
Richcroft residents can choose from condominiums, apartments, townhomes, or individual homes – all located in beautiful neighborhoods. Support levels include full-time supervision and assistance with transportation, healthcare, finances, nutrition, and vacation and leisure activities.
Individuals with IDD thrive when balancing independence with opportunities for socialization. Forming relationships can be difficult for people with disabilities, so it is easy for them to feel isolated. Challenges include:
Lack of transportation to activities

Physical barriers to participation

Behavioral and communications differences that make conversation more challenging and can make understanding non-verbal signals difficult.
Living in a residential environment with people who have similar goals or face the same challenges eliminates barriers to socialization and friendship – leading to a happier, healthier, more fulfilling life. Richcroft residences have many ongoing opportunities for folks to partake in group recreation activities.
All Richcroft homes are equipped with the necessary amenities that benefit individuals and their caregivers. Many of our homes are barrier-free, which means that individuals needing this level of accommodation can be supported and their independence still encouraged. We can also provide live-in supervisors in many of these homes.
Our residential program provides an extensive and flexible level of care that is tailored to each person's needs. We treat each case individually and enjoy finding unique solutions that help people flourish. Get in touch with us and discover the options that best fit the needs of your family. You can also email Malisa Fulks at MalisaF@Richcroft.com.