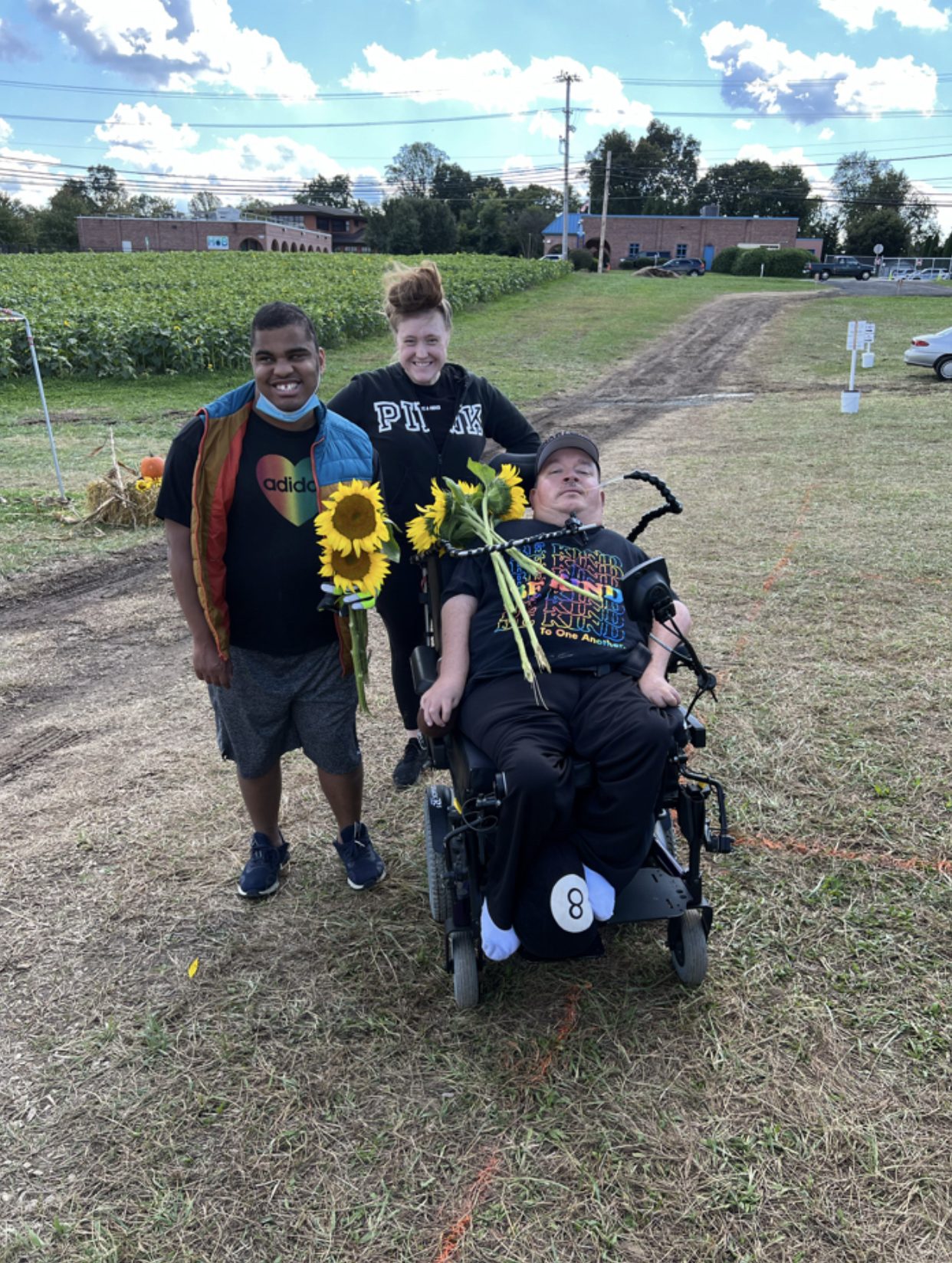 Join Richcroft and Become a DSP!
Want to make a difference in someone's life but unsure where to start? Why not consider becoming a Direct Support Professional? 
Direct Support Professionals are the heart and soul of Richcroft. DSPs provide support and encouragement, helping our supported individuals build their independence and a great quality of life. The position offers the perfect foundation from which to launch a career in human services. And there are a wealth of opportunities for our DSPs to grow into new roles right here at Richcroft!
Our mission is about empowering everyone – both our supported individuals and our staff – with the opportunities and experiences to live their best lives. With so many new and growing programs located throughout Baltimore, Harford, Howard, and Carroll Counties, we are always looking for the right people to join our team! 
Richcroft offers fulfilling, well-paying jobs to individuals with many different experience levels and diverse backgrounds:
College students and new college grads

Parents in need of flexible work hours

Retired individuals looking to give back to your community

Individuals seeking part-time employment

ANYONE seeking more meaningful work, with exceptional benefits, and a supportive work environment
Here are some of the additional benefits of joining:
Educational Opportunities
In any career, the learning never stops. That's why we want our staff to always have access to the latest information on how they can provide the best care. We also want our staff to have something to show for all the hard work they've put in over the months and years. 
As a result, Richcroft has recently partnered with The National Alliance for Direct Support Professionals around their E-Badge Academy, allowing DSPS to gain educational accreditations and certifications in various skills and competencies. These "stackable electronic badges" will give our DSPs the opportunity to showcase their relevant skill sets, which brings value to their employers and the people they support. It'll also give them something to show at the end of their training — nationally recognized proof that further shows their commitment to their position, leading to potential career opportunities and growth. 
Lifestyle Benefits
We've said it before and we'll say it again: we're a team here at Richcroft. That's why we want all our staff members to feel provided for and supported, which is why we focus on helping staff outside of work as well. That's where our partners at First Financial Federal Credit Union come in. 
Whether it's through their website or with one-to-one representatives, First Financial has made a commitment to helping our staff members with financial literacy. In addition to offering periodic financial wellness classes exclusively for Richcroft employees, they are at every new hire orientation and onsite several times throughout the year to share the benefits of joining a credit union and opening an account. They can also help with tasks that seem complicated or overwhelming, such as filling out a Free Application for Federal Student Aid (FAFSA), exploring ways to improve credit scores, and applying for a mortgage or car loan, and many others.
On Demand Pay
We know that providing for our families is getting tougher by the day, and when needs and emergencies arise, we want our staff members to have access to their money. That's why we have Dayforce Wallet – a new employee perk that enables our staff members to make any day payday. They can access the money they earn today, as soon as tomorrow. Combine that with flexible work hours and our staff know that when emergencies arise, we've got their back.
We also understand that sometimes your own health can take a back seat when you spend so much time taking care of others. That's why all full-time staff are eligible for our CareFirst BlueCross BlueShield medical plan. As part of this health coverage, our team has access to personal health, management, and lifestyle coaching sessions (i.e. guidance with physical activities, stopping smoking and looking at overall life goals, etc), as well as mammograms covered at 100%. 
The happiness and health of our staff are top of mind here at Richcroft. To that end, we're always looking for new and innovative ways to show that we care and that we're grateful for all the work that our staff put in. 
If you or someone you know could see themselves fitting in here as part of our team, please visit our website and apply today!